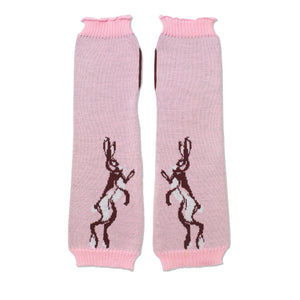 Animal Motif Handwarmers
Experience artistry and warmth with Waring Brooke's Animal Motif Handwarmers, a heartfelt tribute to the founder's late mother's paintings.
Crafted in Britain from 100% merino wool, these handwarmers showcase the beauty of heritage and creativity. Featuring five captivating animals including the boxing hare, heads and tails, stallion, cock and hen, and curious fox, each pair becomes a wearable masterpiece. Wrap your hands in comfort while embracing the legacy of art and nature, uniquely intertwined in every stitch. 
PAY IN INTEREST-FREE INSTALLMENTS

Pay only £13.17 a month for 3 months
With KLARNA
Sizes: One size fits all 
Fabric: Luxury Merino
Shipping Worldwide
HKJNF445